Internship program
Ready to achieve success?
Real clients.
Real projects.
Real legal challenges.
Welcome to our internship program.
If you are an intern who dreams of making a difference and achieving all of your ambitions, LJT Lawyers offers a variety of areas of expertise in a collective of people who share the same values.
Much more than a simple law firm, we offer an integral strategic 360˚ vision, backed by specialized teams in key areas of practice.
Our lifestyle
Located in the heart of vibrant, bustling Old Montreal, with direct access to the metro, a fitness centre, and bistros, restaurants and bars for an active social life, our approach is based on these pillars:
Boldness, passion and imagination
Our best employees not only fit into our culture, they make it grow. Our fundamental values remain constant because we believe that with great people comes great responsibility. Our objective is to be as proud of our members' growth as we are of the growth of our firm. We encourage boldness, passion and imagination.
Investing in the future
LJT Lawyers success lies in the quality of its members, who have learned to heighten their curiosity to deepen their knowledge and expertise. We believe that today's strategist of the legal world will become contributors ready to challenge tomorrow's status quo. Our philosophy is to provide each of our interns with the coaching, opportunities and tools necessary to enable them to reach their fullest potential and achieve their highest ambitions.
Complementarity and diversity
We understand the importance of complementarity and diversity. We encourage synergy between the firm's different sectors. Our objective to support your career's development in our various sectors and professional fields is built on such notions. It is all part of our aspiration to see our interns reach their full potential, and our belief in the importance of recognizing and celebrating their contributions.
Our philosophy
We pride ourselves in training the next generation. The trainees and young professionals at our firm work closely and in constant collaboration with all lawyers, including the most experienced, to foster excellence and the transmission of professional know-how and knowledge within each team, and between the different areas of practice.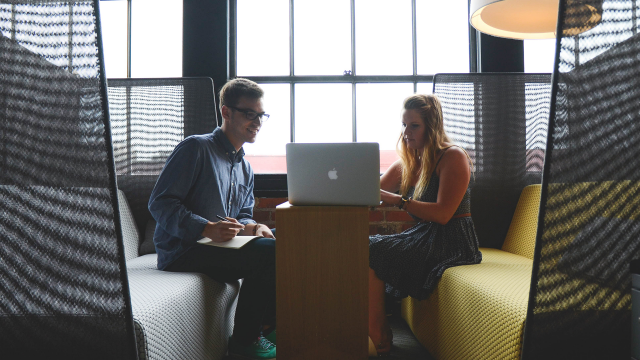 Business acumen
Born entrepreneur? We understand. That's why we offer our clients an integral strategic vision, one that makes us further ahead, differently. Because adherence to the status quo is always riskier than change.
Creativity
Innovating without losing sight of objectives is about adapting dynamically to change. We are not afraid to take a position because we invest in people who are genuine, creative and versatile.
Collaboration
We think working together and drawing out the best from people is a more gratifying and fruitful approach.
Rigour
We make an effort to follow through with every step, embracing challenge and deploying creativity, whatever the obstacles that stand in the way.
Efficiency
Beyond performance, there's efficiency. And beyond efficiency there's what we care most about: respect, kindness, transparency, optimism and humanity.
3 The internship process
At LJT Avocats, interns are involved in diverse areas of practice. Their mandates are varied, which means they learn from professionals in a wide range of sectors. In fulfilling their mandates, interns are called upon to actively participate in meetings and conference calls with clients, work sessions with firm professionals, researching and writing documents and attendance before the various courts.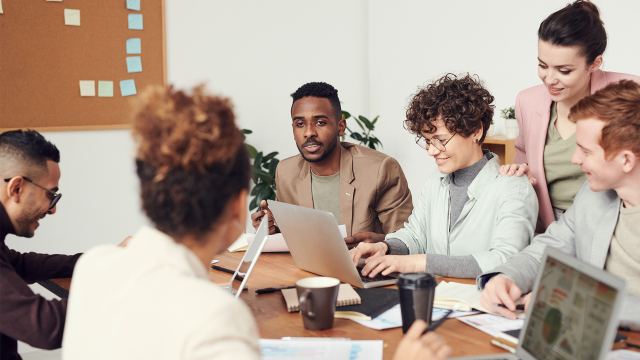 Coaching and mentorship
Interns are gradually trained in all of the firm's areas of activity. This means that in any internship there is no formal rotation. We think that this approach helps interns find their affinities for certain fields right from the start. It also makes our interns versatile, a key quality for our teams, while giving them the tools to quickly familiarize themselves with professionals working in each sector.ue secteur.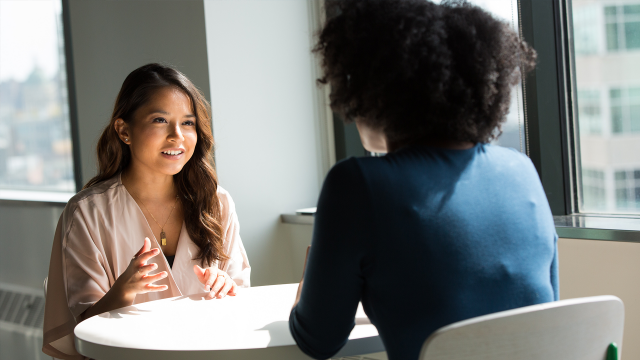 Mentoring and coaching
Each intern's supervisor acts as a resource person and mentor responsive to that intern's needs.
Resources and tools
Interns chosen have access to all the resources necessary to successfully complete their internships. We operate on an open-door basis, which means our interns can easily obtain the coaching they need from the professionals they work with. The firm also provides interns with any documentation and computer tools necessary for the work and research required.
Mandates and responsibilities
Our professionals grant mandates to interns directly, who are then free to manage and organize their workloads according to such mandate's requirements. This is all part of the learning process. We're not afraid to give our interns responsibilities. Our goal is to fully integrate them in the team and familiarize them with their new profession as quickly as possible.
Areas of practice
The firm employs a wide variety of professionals working in varied fields of expertise, with varied experience and skills—an asset for any intern looking to explore different fields of law and stand out from the crowd. LJT is also exceptional for its drive, its team spirit, its always-friendly working environment, the way its know-how is passed on to young legal professionnals and the way it involves them in the future of the firm.
Internship application
Interested? Send us your résumé, a cover letter and your most recent transcript at stages@ljt.ca
Only selected candidates will be contacted for interviews, which usually take place in February and March of each year.
We usually take three interns per year, and the recruitment process is strict. More than anything else, we're looking for future lawyers to join our team.