For over 40 years, the members of our team have been supporting their clients in their business projects, many of which have contributed to making the Quebec economy what it is today. As a result of this experience, we have been able to develop advanced expertise, an in-depth knowledge of the leading economic players and solid business intelligence in a wide range of industries.
Our approach is simple: we get to know your situation and we know how to adapt our services to your needs. We are a results-oriented firm, so we are always sensitive to the nature of your industry and the particular context of your company. Our team will accompany you through every phase of your company's growth, in Quebec and around the world.
We offer an integral strategic legal vision for greater efficiency, which means time and money saved for you. We're backed by specialized teams in areas of practice as varied as business law and acquisitions; taxation; technology and intellectual property; financing; civil, commercial and family litigation; wills and estates; real estate; co-ownership, construction; communications marketing and trademarks.
Founded in 1979, the firm now numbers over 56 law professionals and over 100 employees.
Find out about our areas of practice
Find out about our team
Find out about the industries we serve
Contact us
Business Acumen
Our entrepreneurial spirit, determination, and passion for our profession and clients are constantly pushing us to become better law professionals.
Creativity
The challenges entrepreneurs now face are more varied than ever: to innovate without losing sight of objectives, to adapt dynamically to change, to be disciplined in business while adapting our concepts to the future. Our firm takes on those challenges and offers innovative and practical solutions to your business and legal issues.
Collaboration
We are entrepreneurs serving entrepreneurs. Rapid change and globalized markets are transforming business at a relentless pace. We believe our clients need strategic business partners and advisors who can understand their ambitions to guarantee their success.
Rigor
The legal profession is in a constant state of transformation, and becoming increasingly complex with every new development. It is no longer enough just to know the law. You have to understand a client's business and the opportunities available to it. There's a reason so many entrepreneurs from different industries put their trust in us: it's because our experts understand the subtleties and challenges of their businesses today.
Efficiency
Today, no company can develop without constantly examining and re-examining the way it operates. To gain the necessary perspective and the right advice, the choice of a legal partner is crucial: what any company rightly expects of its lawyers and notaries is an entrepreneurial culture combined with practical, efficiency-focused intelligence.
Equality
Over 50% of our team of professionals are women.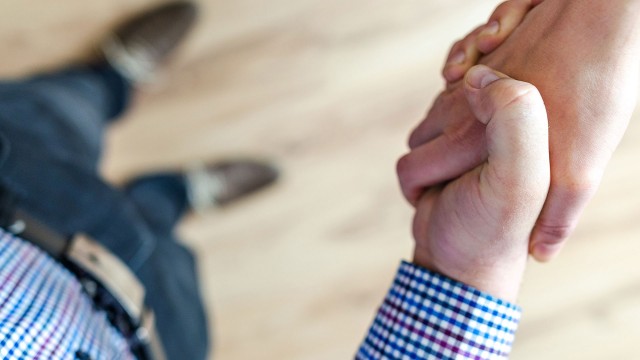 Knowledge
300+ informative articles