Big Bang 2018: LJT Lawyers partner of the 16th edition
October 22nd, 2018
Publications
**LJT Lawyers was a proud partner in the 16th edition of the AQT's Big Bang. **
In addition to Mr Nicolas Lassonde's conference on the commercialization of technologies entitled "Don't let contracts slow down your sales!", we also had the pleasure of welcoming participants to the LJT Team Building activity. Colleagues, partners and competitors all found themselves competing for one goal: to win.
Congratulations to all the participants!
To discover and participate in the 2019 edition, click here.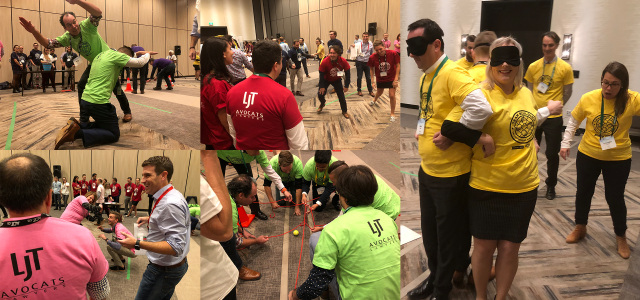 2 intensives days with an essential focus In a global economy, marketing challenges are a priority for tech companies. That's why the Big Bang is fully dedicated to enriching the sales and marketing strategies of our sector. This 2-day event is dedicated to both marketers and CEOs, with the sole purpose of advancing the growth of the company. This unique approach facilitates the implementation of new ideas and concepts, tips and tricks that you can put in place upon your return.
The Quebec Technology Association (AQT) contributes to the influence of Quebec's IT industry companies as well as the growth of this economic sector. With its 500-strong membership, the AQT unites and supports ICT industry leaders by fostering skill development, business performance enhancement, and the advancement of commercial practices within the industry.